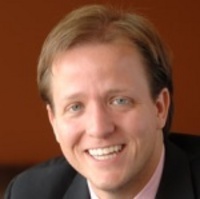 Houston, Texas (PRWEB) February 10, 2011
Texas truck accident attorney Kurt Arnold said the proposal to expand the requirement for electronic on-board recorders in tractor-trailer trucks would help get dangerously fatigued truck drivers off the nation's highways and prevent avoidable truck accidents.
"Electronic on-board recorders will allow more systematic monitoring of truck drivers' compliance with daily limits on hours behind the wheel," said Arnold, a partner in Arnold & Itkin LLP, a Houston, Texas, law firm that represents victims of truck accidents. "With on-board recorders in tractor-trailers monitoring truck drivers' every go, truckers will no longer feel pressured to falsify their time in a logbook."
On January 31, the Federal Motor Carrier Safety Administration, which oversees commercial trucking, proposed new regulations to require truck companies and bus companies to install electronic on-board recorders to monitor commercial drivers' compliance with hours-of-service limits.
The proposed requirement for electronic on-board recorders is intended to ensure that the 500,000 trucking companies engaged in interstate commerce have an accurate way of tracking the hours their drivers stay behind the wheel, according to the FMCSA.
Currently, only trucking companies and commercial carriers that have documented histories of hours-of-service violations are required to install black boxes in their fleets of tractor trailers, semis and 18-wheelers.
The proposal would broaden the current rules and require that all trucking companies that now are required to keep logbooks to document drivers' schedules would install electronic on-board recorders or EOBRs.
Meanwhile, small-haul interstate carriers that use timecards to document driving hours would not be required to install electronic on-board recorders.
More than 3,300 people died in crashes involving large trucks such as tractor trailers, semis, semi-trailers and other-18 wheelers, in 2009, according to federal data.
Texas has more than 10 percent of the total registered large trucks involved in fatal accidents in the United States — the highest percentage of any state.
A study of causes of large truck accidents concluded that driver fatigue contributed to more than one in eight fatal large truck accidents.
Jason Itkin, a partner in Arnold & Itkin LLP, said the trucking industry may oppose on-board recorders, but it's in the public's best interest for tractor trailers to have on-board data recorders. The sooner they install the recorders, they more crashes they'll prevent, Itkin said.
"Commercial aircraft have black boxes that record essential data about aircraft pilots," said Itkin, who has represented victims of truck accidents in Texas and many other states. "Why should commercial truck drivers be any different? At Arnold & Itkin, we support the requirement for electronic on-board recorders. EOBRs will deter fatigued truck drivers and make Texas highways safer."
Some commercial carriers, including Schneider National, Maverick USA, J.B. Hunt, Knight Transportation and U.S. Express Enterprise, have already installed electronic on-board recorders in their fleets, according to federal regulators.
About Arnold & Itkin LLP
The Texas truck accident attorneys of Arnold & Itkin LLP are committed to helping Texans injured in highway crashes involving large commercial trucks, tractor-trailers and 18-wheelers, including cases involving drowsy driving, excessive speeding, intoxicated driving, improper maintenance or improperly secured or spilled loads. The Houston, Texas-based law firm's personal injury lawyers represent truck accident victims throughout Texas, including Houston, San Antonio, Dallas, Fort Worth, Austin, Beaumont, Galveston, Corpus Christi, Baytown, Texas City and Port Arthur. H Texas Magazine has named the firm "Top Lawyers for the People" three years in a row. To learn more about the firm's Texas truck accident lawyers, call (877) 399-9820 or use the firm's online contact form.
# # #