MythBusters is a science entertainment TV program made and produced by Beyond Television Productions for the Discovery Channel. The series is screened by numerous international broadcasters, including Discovery Channel Australia, Discovery Channel Latin America, Discovery Channel Canada, Quest and the Discovery Channel in the UK. The show's hosts, special effects experts Adam Savage and Jamie Hyneman, use elements of the scientific method to test the validity of rumors, myths, movie scenes, adages, Internet videos and news tales. Filming is based in the city of San Francisco, California, though some elements of production are done in Artarmon, Australia. Plotting and some experimentation takes place at Hyneman's workshops in the city of San Francisco; experiments requiring more space or special accommodations are filmed on location, typically around the San Francisco Bay Area and other Northern California places, but the show will go to even further locations when required, such as Florida to do some alligator experiments or Africa for some shark and elephant myths.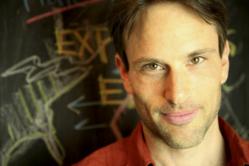 New York, NY (PRWEB) July 12, 2012
"Official tales exist to protect officials." With the opening line as a guide, Liam Scheff pries open the vault of "official-dom" and see what lies beneath. Drawing information from ten years of investigative journalism, Liam invites the reader to join the hunt for the details that are obscured by today's press release news reporting.
The book looks under the rocks and stones of American culture: From CIA and JFK, to 9/11 and Shakespeare; from Vaccination to HIV to Huge Bang theory, and more. Scheff invites his readers to find out what's real, what's right, and what's just an "official tale."
"The book is dynamite. I read chapter six line by line, step by step, without once getting up. Riveting, amusing, farcical, eye-opening and long overdue! Liam has wonderfully exquisite sense of irony and understatement akin to that Jimmy Kimmel and Dennis Miller."

Dr. Charles Geshekter, Emeritus Professor of African History, California State University/Chico
Liam Scheff brings you a version of the Kennedy assassination like a punch to the gut. Candid, concise and hard-hitting.

Jim Marrs, Author/Investigator of Crossfire and The Trillion Dollar Conspiracy
About the author:

Liam Scheff is an investigative journalist, radio host and stand-up lecturer on the contemporary myths of science, politics and culture.
He has broken national tales of pharmaceutical malfeasance, been published widely in print and on the web, and has worked on and been featured in films that have not yet been banned by the state censors. To his credit, he's also been libeled on the front page of the New York Times. (See Chapter six of Official Tales)
Find Liam Scheff on the web in print, on radio and in performance at liamscheff.com, reducetheburden.org, the FBI social network (facebook), and on the Robert Scott Bell show.