www.familyradio.com JUDGMENT DAY MAY 21,2011
Video Rating: 2 / 5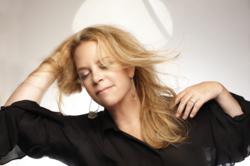 Baltimore, MD (PRWEB) February 02, 2012
The Baltimore Symphony Orchestra (BSO) will present the WOW-Baltimore Concert on Saturday, March 3 at 8 p.m.an evening of storytelling, music and dance, hosted by actress and comedienne Rain Pryor and featuring a special appearance by singer/songwriter and five-time Grammy Award-winner Mary Chapin Carpenter. The concert is the pinnacle of the first-ever Women of the World-Baltimore Festival (WOW-Baltimore) on Friday, March 2 from 10 a.m. to 5 p.m., Saturday, March 3 from 10 a.m. to 5:30 p.m. and Sunday, March 4 from 10 a.m. to 1:30 p.m. at the Joseph Meyerhoff Symphony Hall and neighboring venues. WOW-Baltimore is a new, three-day festival for and about women featuring a series of panel discussions, interactive workshops, spontaneous performance and a community forum for casual conversation. Please see below for complete event details or visit WOWbaltimore.org.
The WOW-Baltimore Concert will be a night of music, dance and spoken word with tales that celebrate the life, like and the spirit of women. From folk to funk, drama to comedy, the second half of this showcase features Mary Chapin Carpenter, the country/folk music legend known for hits that include Passionate Kisses and He Thinks Hell Keep Her. She will perform an intimate storytellers set with a trio selected from her touring band.* Among the other local luminaries featured in this evening-long program are actress and comedienne Rain Pryor, formerly of HBO The Wires Maria Broom, Stoop Storytellers, the Baltimore-based contemporary dance company Dance & Bmore, a WOW Mom Choir, jazz singer Lea Gilmore and a Soulful Celebration with Baltimore City College Choir and eight of Baltimores premier dance companies. * Editors Note: Ms. Carpenter has donated a part of her fee back to a nonprofit showcased in the WOW-Baltimore Festival.
About the WOW-Baltimore Festival
Founded by Jude Kelly, Artistic Director of Londons Southbank Centre, the WOW–Women of the World Festival was made to celebrate the formidable power of women to inspire change, explore womankinds shared history, draw attention to injustice, delight in female camaraderie and to encourage men to add their support to a movement that seeks a more honest world. WOW-Baltimore was inspired by BSO Music Director Marin Alsops participation in the inaugural WOW Festival presented by the Southbank Centre in March 2011. It also furthers the BSOs vision under Alsop to become a more accessible community resource that is both relevant in the 21st century and has a real and positive community impact. It has always been WOW-Baltimores intention to be an event for the community and presented by the community. In keeping with this ethos, the BSO held 10 community Reckon-In plotting sessions to help shape the content of WOW. More than 400 women (and men) responded to this open invitation to share their personal tales, discuss issues facing women in Baltimore and around the world and help plot the first-ever WOW-Baltimore. WOW-Baltimore is the first WOW Festival outside of London. The second annual WOW Festival at Southbank Centre, supported by Bloomberg, takes place on March 9-11, 2012.
Mary Chapin Carpenter, singer/songwriter
Mary Chapin Carpenter has always chosen her own path. From her first gigs as a rising star on Washington D.C.s folk scene in the early 1980s, she has made a reputation as both a singer and songwriter with a mind of her own. Over the course of an 11-album recording career, Carpenter has won five Grammy Awards and sold over 13 million records. She has scored 12 Top 10 singles, including He Thinks Hell Keep Her, which was nominated for a Record of the Year Grammy.
Carpenter signed with Zo