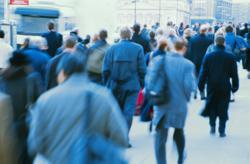 London, UK (PRWEB UK) 26 June 2012
London, 26th June 2012 New research commissioned by leading instant online credit information provider, Equifax, reveals that nearly a third of UK consumers who dont pay off their credit card each month, dont know their current outstanding balance and over half dont know what interest rate theyre paying. With nearly 40% saying they use their credit cards for all or some forms of living expenses, Equifax believes this reveals a worrying lack of knowledge over financial commitments.
Over half of workers surveyed in the Equifax commissioned research also said they have 10% or less of their salary left in the week leading up to payday, with forgotten cash in pockets or even behind the sofa seeing them through to the end of the month.
Key Statistics

Research conducted on behalf of Equifax by OnePoll, 23-24 May 2012 amongst 3,000 consumers

58% women; 42% men